Two people travel to Tianjin
we got eleven plans to go! The answer is Tianjin , sister 6 wedding, so the location can not be too far away from Beijing , play two or three days will be able to return to Beijing. In order to extract really fight the old life!
October 1
at 4 am departure. Holding a blanket, carrying a suitcase, driving our little car hit Tianjin Wei




6:30 arrived at the hotel
Hotel a little bit of partial, near the time to open a little slower, or else it is easy to miss , when we both missed, and around a circle . Indoor or with the vast majority of Han Ting almost. To the shop first two nights to pay the money, looking for two ofo, simple travel, is the real start ....
Hanting Hotel Tianjin Tong floor shop
first day
Fifth Avenue
Speaking of Tianjin , it is easy to think of history left to it a lot of Western-style building along the
way to a set of pancakes






Fifth Avenue
Riding ono in the fifth avenue wild Sapo. suddenly! The The The Little eyes Mr. stopped, smell a taste can not be said, "good incense ... good incense ... good incense ah ..." mouth has been whispering, back a few steps, the corner to see To an early stall, went in to buy a bowl of taste, it really is the taste of his home, Tianjin famous pot of vegetables! His family's pot of vegetables really super delicious, then we go to other food to eat, the taste simply can not eat a delicious pot of vegetables, the mouth began to Diao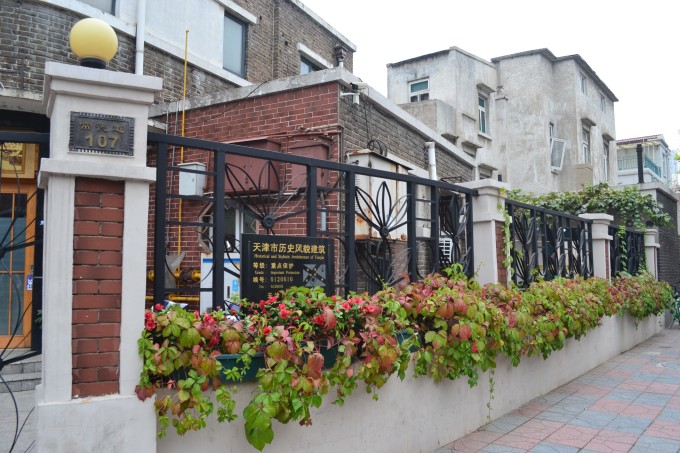 A bowl of boiled vegetables + a biscuit = 5 yuan




West open church(Xi Kai)
Ride Western church from Fifth Avenue
Western church is Tianjin City is the largest Roman architecture, but also the Catholic Tianjin diocese cathedral (Western church is the house of bishops, but no bishop).
Worship
Western church weekdays at 6: 00,7: 30 have Mass every Sunday and Catholic holidays, throughout the day there will be more than rituals. There are also English saints serving foreigners in Tianjin.
No. 1 is just Sunday, witnessed this scene, we were very shocked.










Porcelain house
From the west to the church to the porcelain house
porcelain house is the predecessor of the French-style small Western-style building.
In September 2002, Lian Zhi will spend 30 million yuan to buy a small building for centuries, he put the collection for many years of Tang Sancai, Song Yuanguan kiln, took out full-Ming and Qing treasures, became unique in the world of construction materials, Hong Yangzhong Chinese nation Porcelain culture, to build a porcelain culture monument.
September 3, 2007, China House was formally opened, immediately became Tianjin City landmarks.
Tickets 50 / person, as well as free explanation for everyone to explain.











talian style street
From the porcelain house ride to the Italian style street
Tianjin Italian style street has a large number of Italian style building, where the Italian style of the small Western-style flocks, making you feel like being in the ancient town of Marco Polo hometown, warm and easy-going The In fact, the central area of the water spray column of the circular square name, called Marco Polo.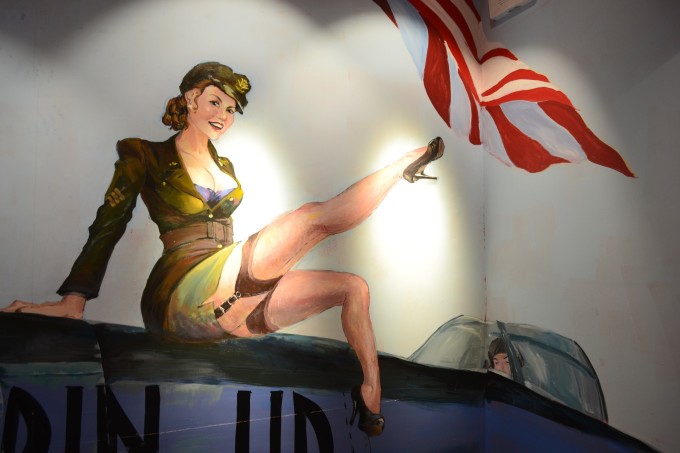 Guihua cake for 5 Yuan each






Celebrity teahouse (ancient cultural street shop)
Celebrity teahouse: not online booking, only to shop to buy! The The The I was 12:00 to buy tickets, choose the cheapest 60 / person, the location is the side (theater space is small, buy side to see is also very clear, this point do not worry), told 13:00 show began, Wandered for an hour, excited to approach. Peanut melon seeds tea popcorn, want to eat, go buy can be, we did not buy any Han, so the specific price, we go to the shop to ask it!
【Focus】 pay section: each person first pay 100 yuan deposit, choose a good seat, the seat price is different, each person to listen to crosstalk 1 hour, beyond the time charge, performance is from 1 pm has been played to 5,6 points , Do not stop, we should be optimistic about the time, an hour out, leaving a ticket stub, they will give you the rest of the money (tickets they will take away, can not be left for their own memorial, so take a few photos in advance it).
Talk about listening to the feelings of it, although not a well-known comic actor, but said nice! Amused me laughed! Worth it! Recommended recommendations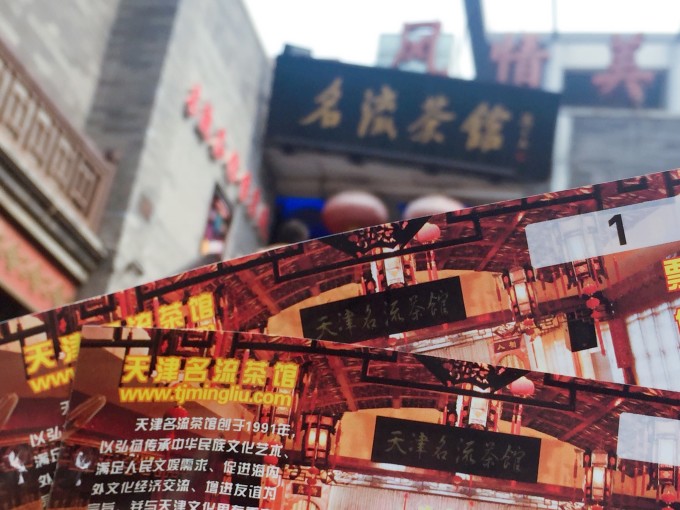 food, Jian bing guo zi




South City Food Street南市食品街


Keep on going
South City Food Street is an imitation of ancient buildings, the use of national architectural style, the appearance of modeling Diaolianghuadong, street decoration gold wall brilliant. Set the world delicious in one place, is a huge diet museum, a blend of eight dishes in the six, there are a variety of snacks.
I did not take pictures inside, but everything ah, but my stomach has been no less, you go to the time to refuel, and eat in the end!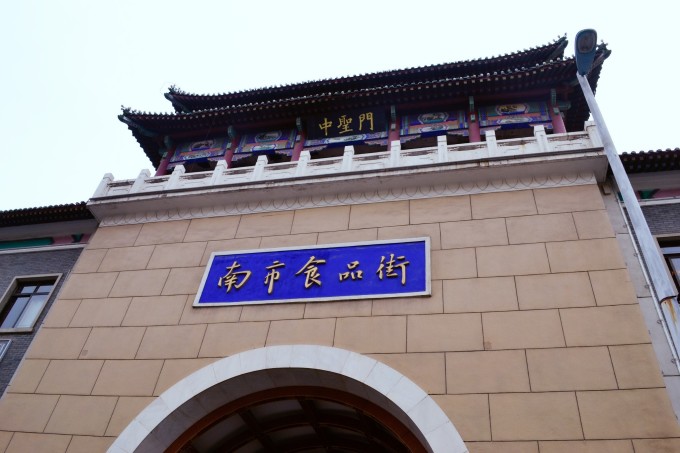 Drum Tower
Drum Tower, real bell tower. Some people say, now Tianjin City as the center is to the Drum Tower, and expanding to the surrounding formation, it claimed that "Drum" is the Tianjin birthplace of the city.
Into the feeling that there is no ancient cultural street people, the store is no more than the ancient culture of the street, but there is time we can go to stroll, look at the former "Acropolis" is just a soil Wai, now experienced about 90 years, To Hongzhi six or seven years (1490 - 1494), only to build a brick city. Built the east, west, south and north of the four gates of the tower and four corner of the corner.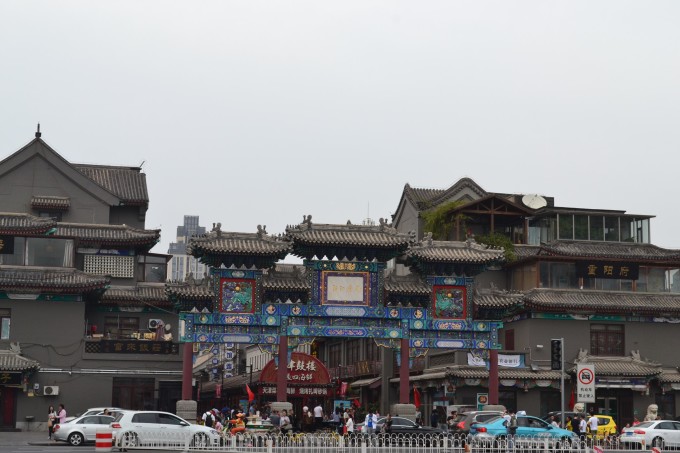 West Joy City
Drum Tower and West Joy City next to, watching the Drum Tower, come to visit Joy City! recommend! recommend! recommend! This is my little eyes and my favorite shopping malls, there is no one
inside the geese, the city of the sky, the library, there is a region is specialized in teaching a variety of courses (blankets, leather, wedding, cake, painting ...). Come here to think that although Tianjin is very close to Beijing , but their pace of life with Beijing is completely different, very elegant, very taste of life, this feeling good!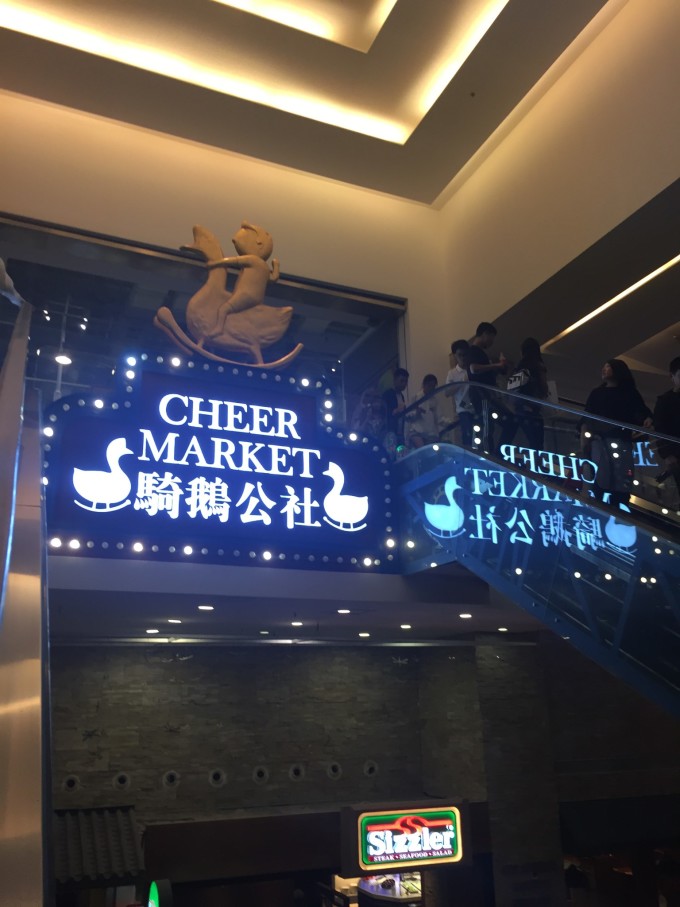 Tianjin Eye
The last stop of Tianjin Eye
through the ancient cultural street night, beautiful, you must stop to shoot a.
Not to the child, you can feel this Wuyuan Wuyuan people na! All people! Immediately abandon the ofo, walk plan. Finally arrived in Tianjin Eye, found sold out, hopeless, take pictures, once again looking for theo, back to the hotel







Nankai University
Nankai University
Once again into the university hall, I feel really different, regret not study hard, every day up. Of course, the world is not selling regret medicine, the sun is still rising as usual every day, the earth will not stop because of their own rotation, life has to continue, let it go in the past, if there is regret, then another way to re-fill my heart That hole. Correct! So comfort yourself!
Experience: really, school students, we must study hard, do not like me, there are a lot of things only personal experience, will have this experience, when the old school to listen to my parents in the ears, Did not go to the heart, and now into the community, and only deep experience. Only to study hard, on a good university, in order to enter the community in advance to lay the foundation
the mall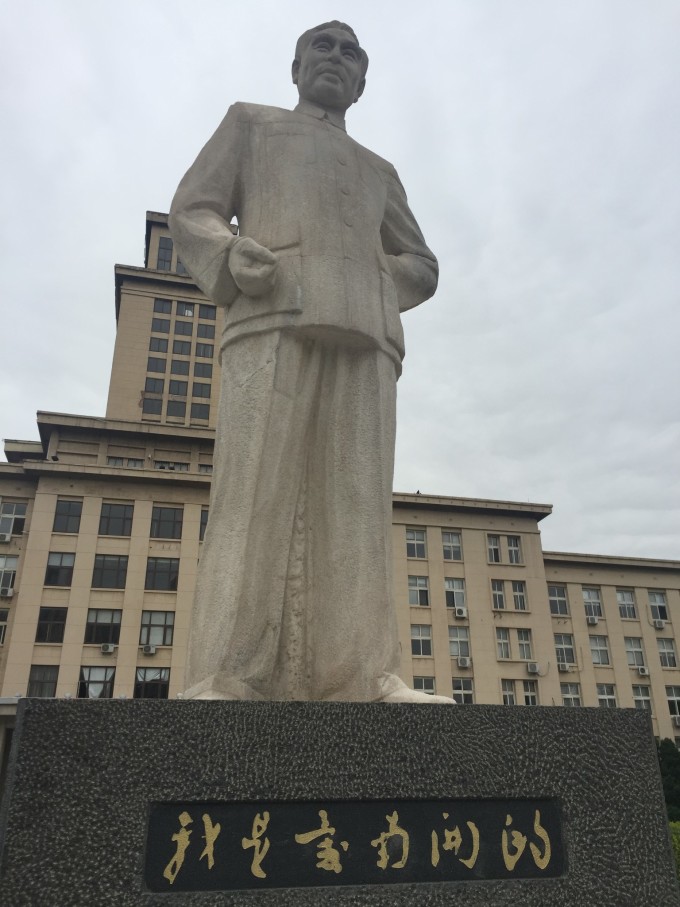 Nankai University