HEYYY this time gonna write something about the best trip in Chang Sa which is the largest city in Hunan [ South of the lake means] of Province China.
here we gooooo.
XIANG RIVER
Xiang river named by Chang Sa Mother Lake one of the attraction to visit, is near ju zi zhou [orange isle] the other famous attraction to view. Xiang river the best time to visit during evening time to walk around enjoy the fresh air wait for the sunset not a bad choice.
YUELU Mountain
YUE LU Mountain district which near Hunan University is a historical, nature scenic spot to visit and autumn is the best vibe season to visit , recommend to who likes hiking you can choose to walk or other option to take shuttle buses too, the well known spot in Yue lu mountain such as Yue Lu Shu fan[ study book room], Lushan temple, etc.
TAIPING OLD STREET
Taiping old Street is the most complete street in Chang Sa City a place to shopping have a walk and it a food heaven for food lover the famous dish in Taiping old street must try is stingy taufu, and more other kinds of snacks too. but avoided crowded on holiday, weekends to visit.
HUNAN UNIVERSITY
One of the comprehensive university and old campus in Chang Sa which aslo become one of the tourist spot for visitor, walk into it you will feel impressed the atmosphere of the campus surrounding with nature, peaceful things.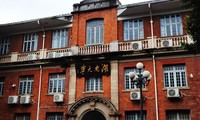 Hunan Television & Radio Centre

The building design with H- Shape one of the famous Hunan TV, Radio and variety show are all film in there, if lucky can meet your favorite china celebrity but unfortunately visitor is not allowed to walk in unless they have program you can register as the audience.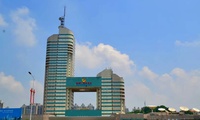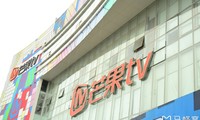 PIC FROM MA FENG WO
HUNAN MUSEUM
Visit Chang Sa definitely visit here, which full of the history Chang Sa document well preserved in the museum as exhibits with rich collection such as mawangdui han tomb craft, weapon, book, painting, Zhou dynasties, and Wu kingdom etc.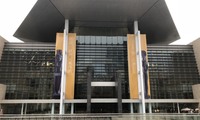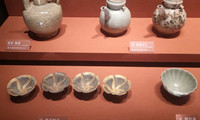 stay tuned for more blog